Executive Councilor, New Hampshire District 5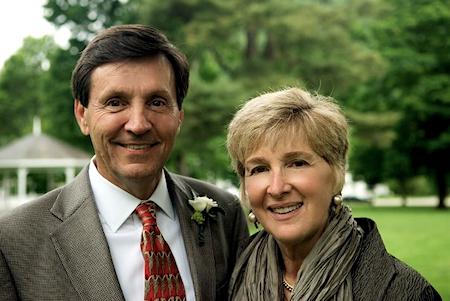 Debora and Mike at the wedding of their son, Adam, to Jessica Forrest. A very happy day!
Greetings, District 5 Residents!
I was sworn in to the Executive Council on January 3rd for my fifth term. After four years, it feels good to return to work on the Council, helping residents in my 33 communities and watching where and how our money is spent. I continue to ask questions about sole source contracts and retroactive contracts. I am also looking carefully at contracts dealing with how the opioid crisis is being handled and how education money is spent, in addition to many other contracts.
I've written more about the Council here, if you would like to learn more about this Constitutional body peculiar to New Hampshire.
Our last meeting was February 6. I've posted Meeting Notes, with items I think of interest to our Council District 5.
As always, please feel free to contact me with your thoughts, questions, and suggestions. We need everyone's active civic engagement to make our democracy run well.


February 18, 2019