About Debora Pignatelli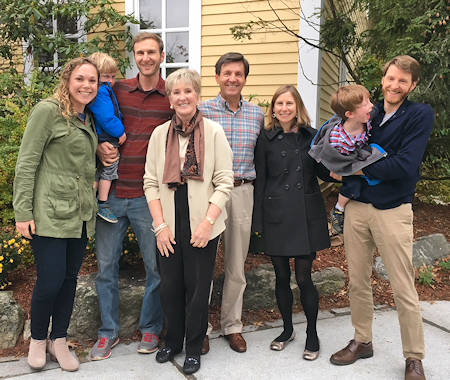 I've lived in Nashua since 1973 with my husband, Mike. We have two sons who graduated from college after growing up in New Hampshire. Ben is married to Lizzie. They live outside Boston. Adam is married to Jessica and they are the parents of our two grandchildren. They live in Concord. I have deep roots in New Hampshire - ever since the age of 5 when my family enjoyed the beauty of New Hampshire in the lakes region.
A graduate of the University of Denver, I was the first Executive Director of the Nashua Girl's Club.
I first ran for public office in 1986 as a state representative and then as a state senator. I stopped the proposed Nashua tollbooths, helped bring education funding to my district, was tough on crime and soft on children. In 2004, I was elected to the Executive Council, sometimes called the Governor's Council. I served 4 terms on the Goverrnor's Council and I haven't changed from my steadfast values that led to my 12 election victories. Since being elected to the Governor's Council, I have shone a bright spotlight on the practice of awarding NO BID contracts and approving retroactive contracts. I have voted to approve excellent Judicial nominees and am proud of my votes approving Agency Heads and members of our many State Boards and Commissions.
I bring a moderate independent voice to Concord.
Philosophy
First, and always foremost, every level of our government should set the highest standards as our country strives to achieve the great American ideals of freedom, justice, and opportunity. Government cannot and should not try to do everything. As it has done throughout history, though, it should protect our people, educate our children, and provide for the country's general welfare.
I believe people in public office must listen to all views and then vote with common sense and mainstream American principles in mind.