Executive Councilor, New Hampshire District 5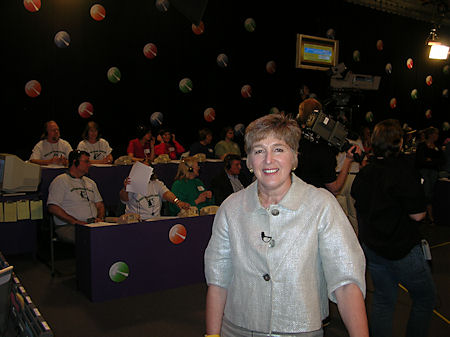 Debora as a New Hampshire Public Television auctioneer
Greetings, District 5 Residents!
I hope you all have had a very Happy Thanksgiving! I am thankful to be your Executive Councilor.
One of our duties as Councilors is to set the toll rates at all our tollbooths. Since I joined the Council in 2004, I have been working to help Merrimack residents with their tollbooth situation. There have been three exits in Merrimack and 6 tollbooths! You could not get in or out of Merrimack without paying a toll. Although I worked on this issue for the last 17 years, I never had two other Councilors to join me in reducing toll rates. This past meeting on November 25, I proposed lowering the rates at Exit 11 in Merrimack to zero. It passed! See the meeting minutes, item 28A.
I am crossing this accomplishment off my bucket list! Thank you to the many people, including town leaders, State elected officials and my fellow Councilors for seeing the unfairness in this situation and joining me in this solution.
The next Governor and Council Meeting will be held Wednesday, December 18, 2019 at 10:00 a.m. in the Council Chamber at the State House in Concord, NH.
Our meetings are always open to the public. Please let me know if you would like to attend so that I may greet you personally.
As always, please feel free to contact me with your thoughts, questions, and suggestions. We need everyone's active civic engagement to make our democracy run well.


November 27, 2019