Executive Councilor, New Hampshire District 5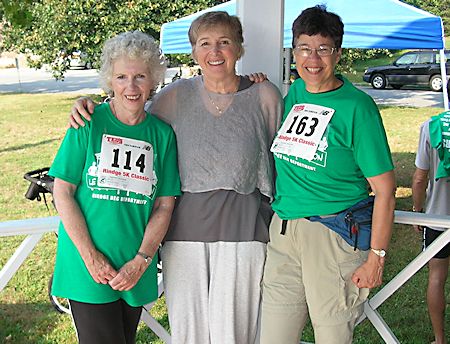 Debora campaigning in Rindge
Greetings, District 5 Residents!
I've posted Meeting Notes of items that were approved at the Governor and Council on March 27, 2019 that might be of interest to you.
The Council is having a Public Hearing on the Governor's nominee to become Commissioner of the Department of Safety. It is scheduled for April 10 at 2 p.m. in the Governor's Council Chamber, on the second floor of the State House.
The nominee is Robert Quinn, currently the Deputy Commissioner. You are welcome to attend and testify or just observe. Although not required by law, I have always felt that Public Hearings on nominees to lead our important State Agencies are necessary. I began having them when I was on the Council in 2005 and they have continued during the time I was retired from 2014 to 2018. They provide the public a chance to tell us if they think the nominee is qualified or not and why. It also lets the nominee know that, although nominated by the Governor, he or she works for us, the citizens of the New Hampshire.
On that same day, the Council will also hold a Pardon Hearing for an individual requesting a Pardon. Pardons are one of the Council's lesser known responsibilities. This Pardon Hearing is also open to the Public. It is at 12 noon on April 10 and will be held in the Council Chamber as well.
The next Governor and Council Meeting will be held on Wednesday, April 17, 2019 at 10:00 a.m. in the Executive Council Chamber at the State House in Concord, NH. Our meetings are always open to the public. Please let me know if you would like to attend so that I may greet you personally.
As always, please feel free to contact me with your thoughts, questions, and suggestions. We need everyone's active civic engagement to make our democracy run well.


March 28, 2019