Endorsements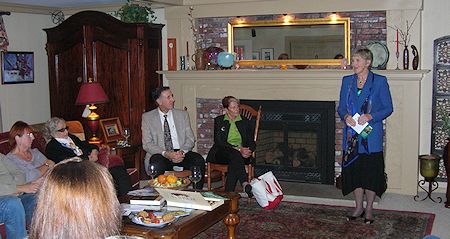 Debora is honored to have received these endorsements.
The Telegraph
"As we've done repeatedly since she first sought the position in 2004, we enthusiastically endorse Democrat Debora Pignatelli, of Nashua, in her bid to reclaim the seat she held for six years before losing in 2010 to Republican David Wheeler, of Milford.
"Not only is she on the right side of several key issues that came before the council – a commuter rail study and funding for Planned Parenthood among them – but her demonstrated accessibility and responsiveness to constituents would be a breath of fresh air after the past two years, when it seemed her Republican opponent forgot Nashua – the state's second-largest city – was part of his district."
The Keene Sentinel
"A former New Hampshire House representative, state senator and executive councilor, Pignatelli's experience fostering an open and transparent state government makes her our choice for voters in the newly-reshaped district...
"It's her track record in government service that makes her stand out as the top choice for the seat. As an executive councilor, Pignatelli pushed the council to hold public hearings on appointments of state officials and judges. She also sent detailed and informative newsletters to constituents about the council's business meetings, an unknown practice among prior councilors.
"That stands in sharp contrast to incumbent Wheeler, who Nashua officials claim didn't respond to frequent requests for meetings to discuss their take on a proposed study of rail opportunities in that region before Wheeler voted to reject federal funding for the study. We were interested in informing readers in greater detail about Wheeler's plans if he retains the seat, but he did not reply to our invitations either."
New Hampshire Troopers' Association
"Our association consists of Republicans, Democrats, and Independents. Deb Pignatelli has a proven record of listening to and being responsive to everybody. We certainly appreciated her open door policy for all of our members when she was in office and that is why the NH Troopers' Association has decided to endorse her."
Sierra Club, New Hampshire Chapter
"These candidates are our best hope for preserving clean air and clean water and protecting the wild places for the people of New Hampshire and all of the businesses that benefit from our abundant environmental wealth."
Also see What Others Are Saying